About Robin/Testimonials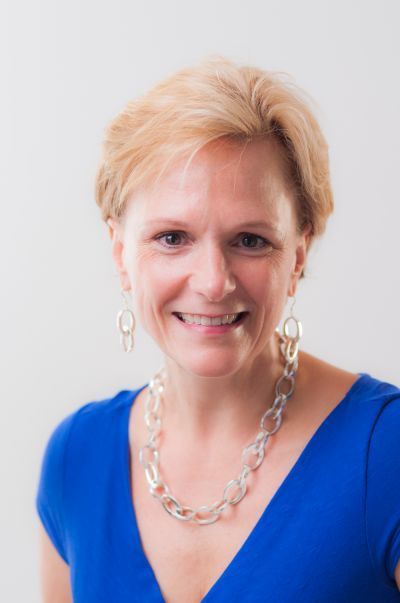 Hi! My name is Robin Hiers, LMT, NMT and I am the owner of Restoration Sports Massage, LLC. I am a dedicated massage bodyworks specialist and a graduate of Gwinnett College - School of Massage.
Restoration Sports Massage therapists are bodywork experts that work with all levels of athletes from the elite athlete to the weekend warrior and persons that suffer from chronic shoulder, neck and hip pain.
When I'm not working with my massage clients, I enjoy stand-up paddleboard, being a doggie mama, spending time with family and friends and researching the holistic lifestyle, so that I may better assist my clients lead more fulfilled lives.
My massage motto is: 'It's just not a massage but a restorative treatment of muscular imbalances.'
Testimonials:
Outstanding - would definitely recommend ......Highly gifted, talented massage therapist. Robin is very though in understanding your body's previous issues and looks to factor that in, to ensure a complete treatment. She ensures that if she finds an issue she releases pressure points and relieves muscles to get down to the route of the problem.
She does not have the traditional massage therapist "routine" - but focuses on a whole body treatment that will leave you feeling rejuvenated and on the road to recovery. Previous deep tissue massages just have not given me the same therapeutic benefits. I must say Robin's sessions are long lasting and I'd say medical massages that really do make a difference. After each visit my range of motion is vastly improved and I return back to normal functionality quickly. Thank you Robin for your healing hands......

~ C. Phillips
I finally was released from my Physical Therapist from my auto accident that happened in November. She commented that the release hinged upon keeping my massage therapy with Robin. It amazed me how they both worked together without even speaking to one another. It shows that Robin was instrumental in my healing and her professionalism and knowledge has brought me to this place that I can actually get back to my normal life! Thanks Robin!!!
~ A. Cobb
I've been seeing Robin at Restoration Sports Massage regularly for about 4 months. Her skillful massage has helped me really ramp-up my triathlon training while keeping my body feeling great. She does amazing work for preventative maintenance as well as really focusing in on trouble sports.
~ K. Gurd
Just got a fantastic massage from Robin. I'm wrestling with knee and elbow issues, plus a neck issue from carry my toddler around. She got deep without getting painful, and seemed to know exactly where I was tight. She also had good advice on stretches and other therapies to try. I'm already looking forward to my next one.
~ D. Cater
I can honestly say Robin was by far the best massage therapist I have had. I suffer from migraines and carry a lot of stress in my shoulders. She knew all the right places to work on my body to release the tension. She is very therapeutic in her technique and knows the anatomy of the human body very well. I would highly recommend Robin. My next appointment is already booked!
~ J. Anne
Robin is amazing with medical massage techniques and restoring muscle use, recovering from all injuries and overall helping with my back, spine problems and arthritis. Weekly massages have eliminated the need for expensive xrays and pain meds. Weekly treatments with Robin for 2 hours help me avoid all pain medications and I'm able to work full-time now without any trouble. I highly recommend Robin as a private Massage Therapist for your individual needs.
~ K. Geiger
Restoration Sports Massage
678-749-8036 | robin@restorationsportsmassage.com
7889 Roswell Rd., Sandy Springs, Ga 30350
Building #5
Ga License# MT010788